If you're like most people, you probably don't enjoy the idea of pesky critters crawling around your home. Not only are pest like ants, spiders, cockroaches, silverfish, rats and mice a nuisance, but they can also be dangerous if not dealt with properly. That's why it's important to find a good pest control specialist to take care of the problem for you. If you are looking for the best pest control experts who are located and service the Temecula and Murrieta area, you will want to continue reading. In this blog post, we will discuss some of the best pest control services in Temecula and how they can help you get rid of those pesky critters for good!
What are some common signs that you have a pest problem?
There are several signs that you may have a pest issue in your home. These include:
Seeing pests in your home or around the exterior of your house
Finding droppings, nests, or carcasses from pests around your home
Hearing strange noises at night or during the day like scurrying noises in the walls or ceilings.
Foul smells or odors that might be associated with pests
Having a lot of spiders, cockroaches, ants, mice, or other pests in your home
Damaged plants
Dead bugs in or outside of your home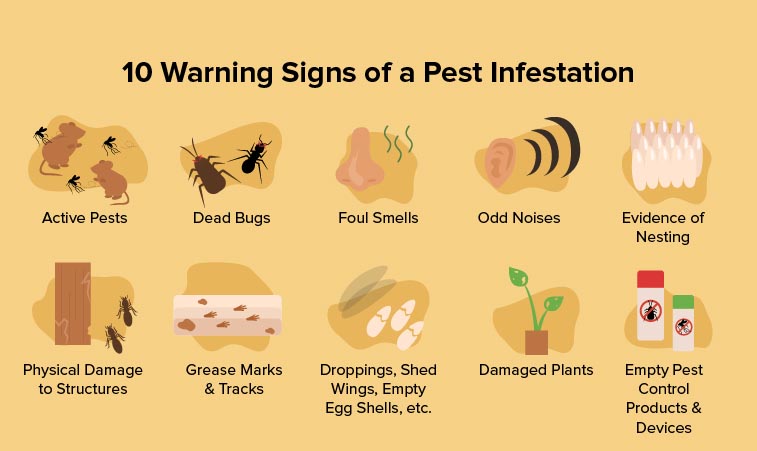 If you notice any of these signs, it's important to take action right away and contact a pest management service like Pest Away.
How do you choose the right Temecula pest control service for your needs?
It's important to take your needs into account when choosing a pest control service. For example, if you have a specific type of pest, make sure the company you hire has experience with that type. Ask them about their methods and if they use eco-friendly products. Expertise in the following areas is a must:
Getting rid of ants
Rodent control
Getting rid of spiders
Removing bees
Services related to removal
Get pest control in Temecula from a local family-owned business
Many companies offer Temecula pest control services, but most are based in Los Angeles, Riverside, San Diego County, and other Southern California cities. There aren't many local pest control technicians in Temecula. Most of these pest control exterminator businesses are owned by national or regional companies. You understand the importance of dealing with someone you can count on for quality service, and typically that comes from hiring a family-owned and operated pest control company. When dealing with common pests in Temecula, it sometimes takes multiple treatments to get effective pest control. Pest control in Temecula is best provided by companies that are:
Highly trained, state licensed, owner operators committed to eliminate pests and providing quality, guaranteed services.
Committed to providing a service plan that works for your pest control needs
Responsive to your questions and frequently asked questions
Offering pest control plans that work
They will treat any infestation in your home until those unlucky bugs are gone.
Offer great service to protect your home
Commercial and residential certified experts
Safe and healthy focused
What to expect from a professional home pest control service
When you hire a pest control service, they'll inspect your home first to find out what kind of pests you have and how bad the infestation is. A customized plan will be developed to get rid of the pests, which may include chemical treatments, traps, or other methods. Usually, they'll follow up with you after the treatment is done to make sure they're gone.
You'll get peace of mind, safety, and effective results when you hire a local pest control service. Be sure to contact a local reputable company in Riverside County if you have a pest infestation in your home.
Why DIY pest control can be a big mistake for a specific pest problem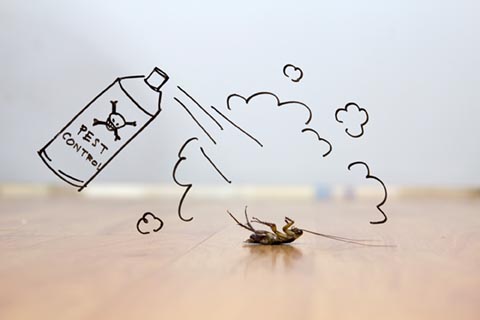 If you try to deal with a pest calamity yourself, it can often be a big mistake. The problem with over-the-counter products is that they're not only ineffective, but they're also dangerous if used wrong. Whenever it comes to pests, it's best to leave it to the pros. If you suspect an infestation, give Derek at Pest Away a call for a free inspection.
If you're dealing with pests, it's time to call in a pest control specialist
To get rid of a pest infestation in your home for good, contact a reputable company in Temecula! It's hard to deal with pest problems, but a professional exterminator can take care of it quickly and efficiently. Are you looking for pest control? Contact us today! Our experts are ready to take care of your ant, rodent, or pest problem.
How often should you have your home inspected for common pests in Temecula?
It's a good idea to have your home inspected for pests at least once a year. The Temecula Valley, however, is more prone to pest problems, so you might need to have your home inspected and treated more often. If you're looking for pest control Temecula, ca, you'll want to deal with a family-owned and operated business. Be sure to contact your pest control's customer service if you see any signs of pest control issues between inspections.
What types of pests are a problem in Temecula and Murrieta?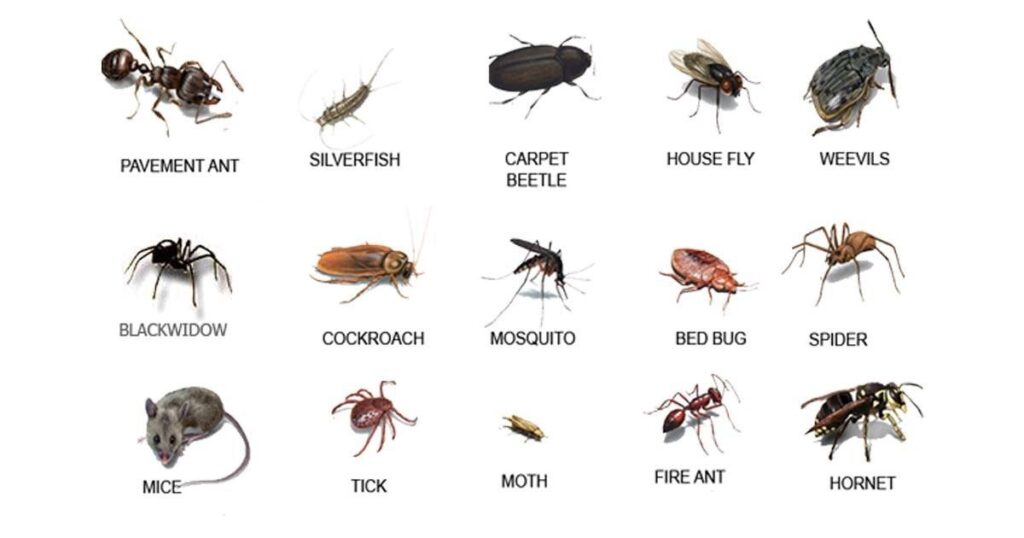 Ants, bees, ticks, fleas, beetles, house flies, cockroaches, mice, rats, and black widow spiders are some of the pests that can be a problem in Temecula. To get rid of any of these pests permanently, contact a local expert.
Whether you have ant, spider, silverfish, mice, or rat problems, Pest Away can take care of them quickly and effectively. To get started, get in touch with the local, family-owned professionals at Pest Away Pest Control in Temecula!
For the Best pest control in Temecula, CA, choose Pest Away Pest Control.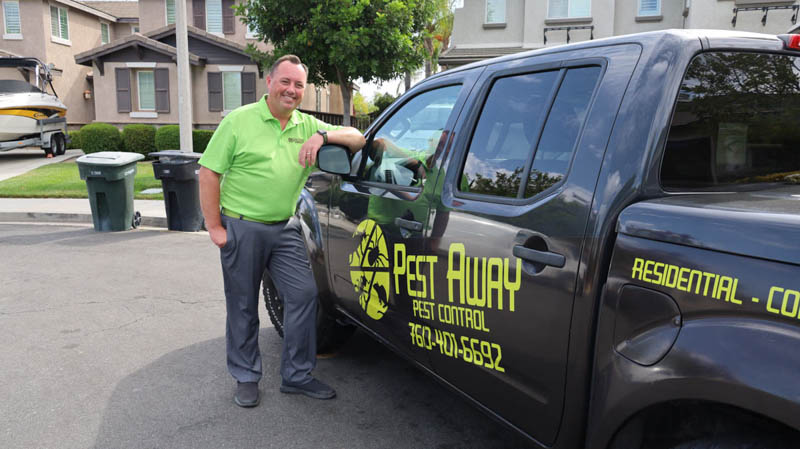 We're honest and straightforward at Pest Away Pest Control. You won't get hit with any hidden fees. Everyone on our team conducts themselves professionally. Derek Huber has worked for major extermination companies for years, so he knows a lot about how shady some of the big pest control companies are. Because of this knowledge, he knows what local residents want from an exterminator, excellent customer service from someone they can trust.
Companies that provide termite control and termite treatment include: pro pacific pest control, wheeler's pest control, black knight termite and pest control, integrity pest elimination, local bug guy, and source pest control. A few of these companies offer termite inspections for free. Our focus is on the most common pests that affect Temecula Valley residents, but not termites.
Our company is family-owned and operated. Temecula Valley, Murrieta, and Menifee are among the communities we serve. We strive to provide our customers with the highest quality service and pest-free environments through expertise and professionalism. All rodent, ground squirrel, and general pest inspections are done on time, at a fair price, and with thoroughness. Plus get the scoop on our chemical-free way to get rid of ants. Call Derek Huber today and he'll get rid of any pest you're having trouble with. Choose the best pest control services in Temecula, Pest Away Pest Control.